Case Study: ASPEQ Heating Group
Case Study
Quality, Versatility and Customer Satisfaction: How Platt Coilers Fit into ASPEQ's Diverse Electric Coil Heater Product Lines
One of the country's largest manufacturers of electric heating and thermal management equipment has been making use of Platt Coilers for decades. Some of their Platt Coiler automatic coiling machines have been around longer than many employees, giving them something of a tenured position on their shop floor. Despite how long they've been in operation, there's never a moment to gather dust: Platt Coilers are built to withstand continuous daily use. ASPEQ Heating Group puts that promise to the test.
ASPEQ Heating Group is a group of electric heating and thermal management companies. Formed in the late 2000s, it was started by a management team of electric heating experts with a goal of uniting some of the strongest companies in the heating industry. The oldest of these, INDEECO, made its name with the manufacture of open-coil duct heaters in the late 1920s. Heatrex, AccuTherm, Brasch, Banner-Day Pipe Heating, and Spectrum Rail Heating Solutions also belong to ASPEQ's family of brands. If you're looking for more than off-the-shelf standardized heating equipment, ASPEQ Heating Group has seen virtually all possible configurations of custom heating equipment and has risen to the challenge of building them all to spec, in bulk and in single edition units, in small and variable volumes.
ASPEQ's business model of advanced customization means their coiling needs differ from order to order, requiring a mechanized coiling machine that's up to the task of quick changeovers, nimble tooling and maximum output. Platt Coilers are made for the job: whether it's open-coil, tubular or finned tubular, unit or circulation heaters, Platt Coiler's machines deliver on the requirements demanded for ASPEQ's custom heating and thermal appliances.
ASPEQ has two facilities using our flagship World Model 3000 (WM3000) coiler. In one location, they coil and install thicker resistance wire for larger applications requiring more thermal punch. In the other factory, another World Model 3000 turns out finer gauge wire that is often double or triple-wound. The triple winding is made possible by our triple depailer and solution wheel package, accessories that can be supplied with any Platt Coiler to create triple wire coils. Producing double-wound/twin coils is even easier because each WM3000 comes complete with a twin depailer and spool spindle. Most of these finer double and triple-wound resistance wires find their way into tubular elements for heaters and process air systems.
ASPEQ's material of choice for heating applications is Nichrome. This marvel material is a perfect candidate for heating elements due to its resistance to oxidation; as it gets heated time and again, it forms a layer of chromium oxide which protects the resistance wire against corrosion. NiChrome also exhibits a high melting temperature, low thermal expansion, and a stable ohmage even at higher temperatures. These properties make it the most used material in the electric coiling industry.
Above: sample products from ASPEQ's Heatrex brand
How Platt Coilers Fit Into ASPEQ's Workflow
Where do Platt Coilers enter the equation in a typical heating unit assembly line? Let's begin with the beginning: after a custom order is received, CNC machines punch the custom unit's metal according to the dimensions stipulated in the order, before passing it on to CNC brake operators that bend the metal into position. Then the unit, which now has a skeletal structure, gets sent to the 'layout' stage of the process. Here the component bridge, containing essential ingredients like fuses, disconnects and transformers, gets bolted down into the metal panel. Then comes frame assembly. After riveting the various metal components together, the operators are ready to spec the exact coiling requirements for each unit.
Because most of the units are custom built, ASPEQ needs a flexible automatic coiler with fast changeovers and intuitive tooling. Luckily, Platt Coiler's World Model 3000 is ready to spring into action to produce custom coils for custom machines. With the unit's ticket in hand, detailing heat ranges and dimensions, the operators send out a work order for resistance coil, specifying ohmage, wire gauge, and approximate length for each coiled wire or ribbon. The Platt Coiler operators then punch a few buttons on a CNC screen and the WM3000 quickly pivots to run the new requirements. The coils are then fitted with terminal pins on either end: these can be simple crimp terminals, but in some cases they need to be welded to the wire.
The coils are then brought back to the assembly area and stretched to the appropriate length to fit the unit's dimensional and electrical requirements. The coils can be installed in a vertical position, horizontal, sideways, or any other way you can think of. It just depends on the orientation the engineers have spec'd out. From there, bushings are mounted to the coils' terminals and, with a diagram at the ready, the wiring team fits all the wires and bushings to the crimp terminals, delivering circuitry and life to the machine. At this point, the unit is functional and ready to be tested.
Customer Service and Satisfaction
Over the years, ASPEQ's Platt Coilers have helped them maintain a high standard of customer service. As a vertically integrated company, they see all kinds of heating and cooling units, most of them leveraging some kind of coiled resistance wire for proper functioning. And it's not just new heating equipment that require coils. Like Platt Coilers, ASPEQ heaters are built to last. When needed, they replace coils in existing products as part of their ongoing satisfaction guarantee. We're proud to say that Platt Coilers ensure ASPEQ can custom build units and continue to keep them healthy throughout their service life.
More Platt Coiler Case Studies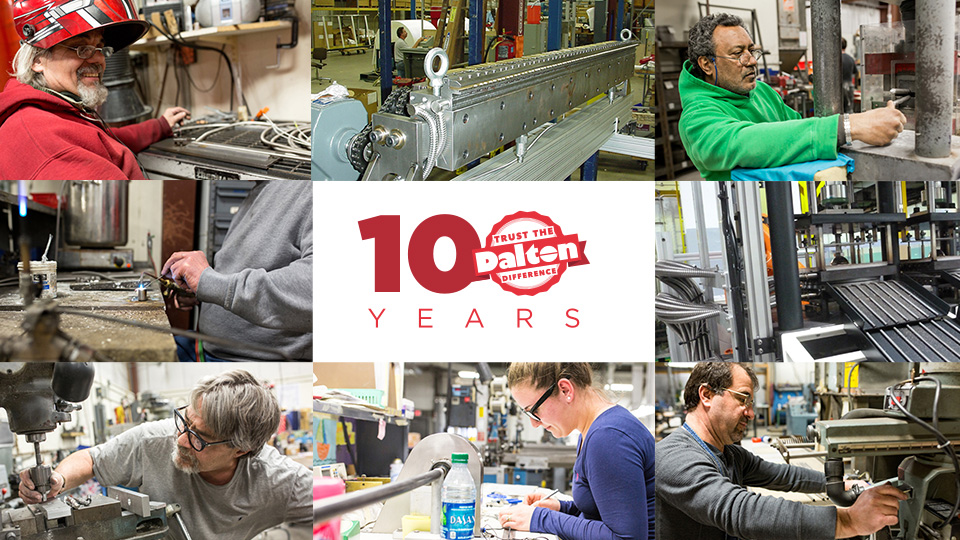 A cartridge heater's two main components are the tube and the heating element, and Platt Coilers have been providing the coiled filling to Dalton's cartridges for nearly four decades.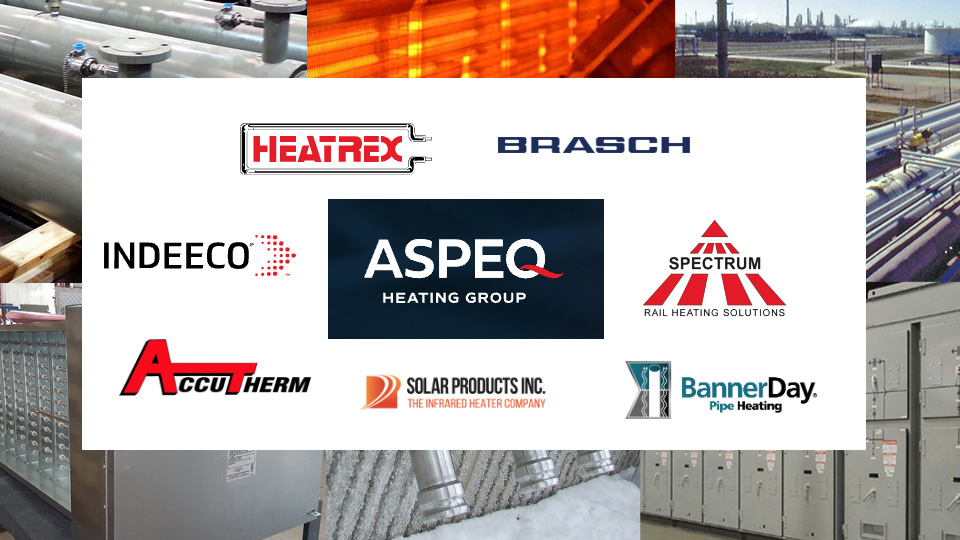 One of the country's largest manufacturers of electric heating and thermal management equipment has been making use of Platt Coilers for decades.
Orders, Questions or Suggestions? Contact Platt Coiler Here.